EKB and E2
Place order
Cellulose sulfate unbleached softwood
Insulating - Brand EKB
Cellulose sulfate unbleached softwood capacitor grade E-2
Cellulose sulfate unbleached softwood Insulating - Brand EKB
EKB. Produced since 1971, in accordance with TU 5411-002-18854671-2015.
Technology of production of EKB brand It allows you & nbsp; ensure the purity and strength of the resulting cellulose fibers, which enables a wide application of this brand cellulose
Cellulose sulfate unbleached softwood capacitor grade E-2
E-2. Manufacture of pulp grades capacitor 1948 in accordance with TU 5411-003-18854671-2015
brand E-2 production technology using mild cooking mode, provides a semi-finished product with high papermaking properties.
Raw materials: pine pulpwood.
Release form and mode of transport when shipping:
- bales of 202 kg.
- Sizes: bale 860x680x470 package 860x1400x1410.
- bale can be tied into packages by 6 bp for easy handling of cargo.
- pulp is shipped in wagons, containers.
The pulp is used to make:
| | |
| --- | --- |
| EKB | E-2 |
| cable paper | transformer paper 120 TV brands, TSS-080 |
| a thin insulating board used in insulation products working in air | capacitor paper for high-density compact metallized capacitors for pulse capacitors |
| electrical insulating cardboard, used in transformers and apparatuses with oil filling | electrolytic paper with a small amount of conductive impurities QE-13, EC-15, EC-20, intended for high-voltage pads in electrical capacitors oxide |
| transformer paper | Cable paper naprazhenie 110-400 kV |
| multi-layer cable paper for voltage up to 35 kV | capacitor paper KOH type with a thickness of 4 to 9 mm |
| used in the manufacture of paper intended for baking. taste shown in the tables based on independent laboratory data | used in the manufacture of paper intended for baking. taste shown in the tables based on independent laboratory data |
| | It can be used to make paper for a hot filtration in the food industry. |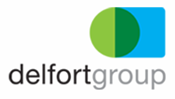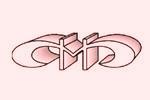 Qualitative characteristics of cellulose
Qualitative indicators cellulose

cellulose Brand

test methods

EKB

E-2

1. The degree of delignification, PE

24-23

25-32

According to GOST 10070 / ISO 320-81

2. The dynamic viscosity of copper-ammonia solution

cellulose with a mass concentration of 8 g / dm3 mPahs, min

55

70

In accordance with GOST 12395

3. Mechanical strength during grinding in the mill TSRA 60 SR and provided air-conditioning

t (23+/-1) С

W(50+/-2) %

- Breaking length of not less

- Breaking strength at multiple peregibah- perigibov binary number, not less than

9800

9300

GOST 13525.1 /

ISO 1921-1-83

1800

GOST 13525.2 /

ISO 5626/78

4. Ash content, not more than, %

0,50

0,30

GOST 18461 / ISO 1762-74

5. The pH of the aqueous extract, not more

8,0

6,2-72

GOST 12523 / ISO 6588

6. Specific electrical conductivity of aqueous extract mS / m

at module1: 50, not more than

at module1: 20, not more than

Standard 8552 / ISO 6587

2,0

1,5

4,0

3,0

7. Dirt is the number of specks in the conventional mass of 500 g a.s.sostoyanii area units.

from 1,0 0.1 mm2, no more than

from 1.0 to 2.0 mm2, no more than

GOST 14363.3

2000

650

50

8. Mass fraction of iron, not more than, %

0,0020

GOST 18462 / ISO 779-82

9. Humidity, not more than, %

20

20

GOST 16932 / ISO 638-78